Product Overview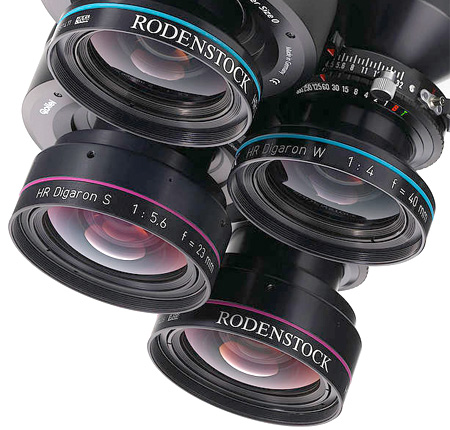 Lenses for digital photography
Rodenstock Photo Optics, a customer segment of the Qioptiq GmbH & Co.KG, successfully continues the long tradition of Rodenstock Made in Germany lenses. Decades of experience together with state-of-the-art know-how in development and production are the basis of the top class Rodenstock digital lenses. The Rodenstock HR Digaron and Apo-Sironar digital lenses meet the highest quality demands of modern digital backs and confirm the leading position of Rodenstock Photo Optics as a manufacturer of high end lenses for professional shift and tilt cameras. The lens series HR Digaron-S, HR Digaron-W, HR Digaron-SW and Apo-Sironar digital are designed for different sensor sizes and image scales to guarantee the best possible lens for any situation.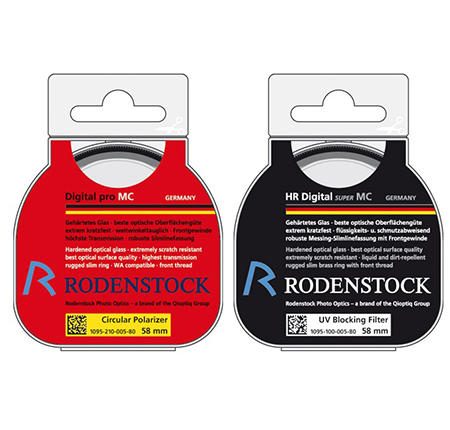 Filters for digital photography
Rodenstock as a globally recognized manufacturer of professional lenses of the highest imaging quality knows just how important optical and mechanical quality is for filters. Rodenstock filters are therefore designed and produced with the same care as high-quality lenses, coatings are applied in state-of-the-art processes and stringent test criteria are observed in quality control. Rodenstock quality filters ensure that the expected filter effects are implemented to perfection and that sharpness and contrast of the lenses are maintained in full. These highest quality standards apply to both digital and analog photography.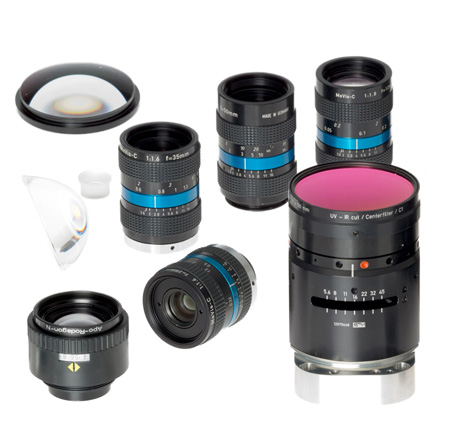 Rodenstock Photo Optics offers a large standard program of optical systems for different fields of application. Mostly our standard products or their modifications fully meet the requirements of customer specific applications. In both cases the customer has an enormous time- and cost advantage. The development of customer specific lenses, assembly groups and components is one of the most outstanding strengths of Rodenstock Photo Optics. Rodenstock Photo Optics professional lenses are the best choice in many fields of application such as aerial photography, cinematography document scanning or machine vision. The Rodenstock Photo Optics team of developers always does its best to find a perfect solution which totally comes up to the customized requirements.